DONATE TO GROWING PALESTINE
DONATIONS ELIGIBLE FOR GIFTS MUST BE MADE BY NOV. 22nd.
GIFTS ARE ONLY AVAILABLE FOR PICK-UP IN THE WASHINGTON D.C., MARYLAND, VIRGINIA AREA & WILL BE AVAILABLE BEFORE CHRISTMAS…INSHALLAH.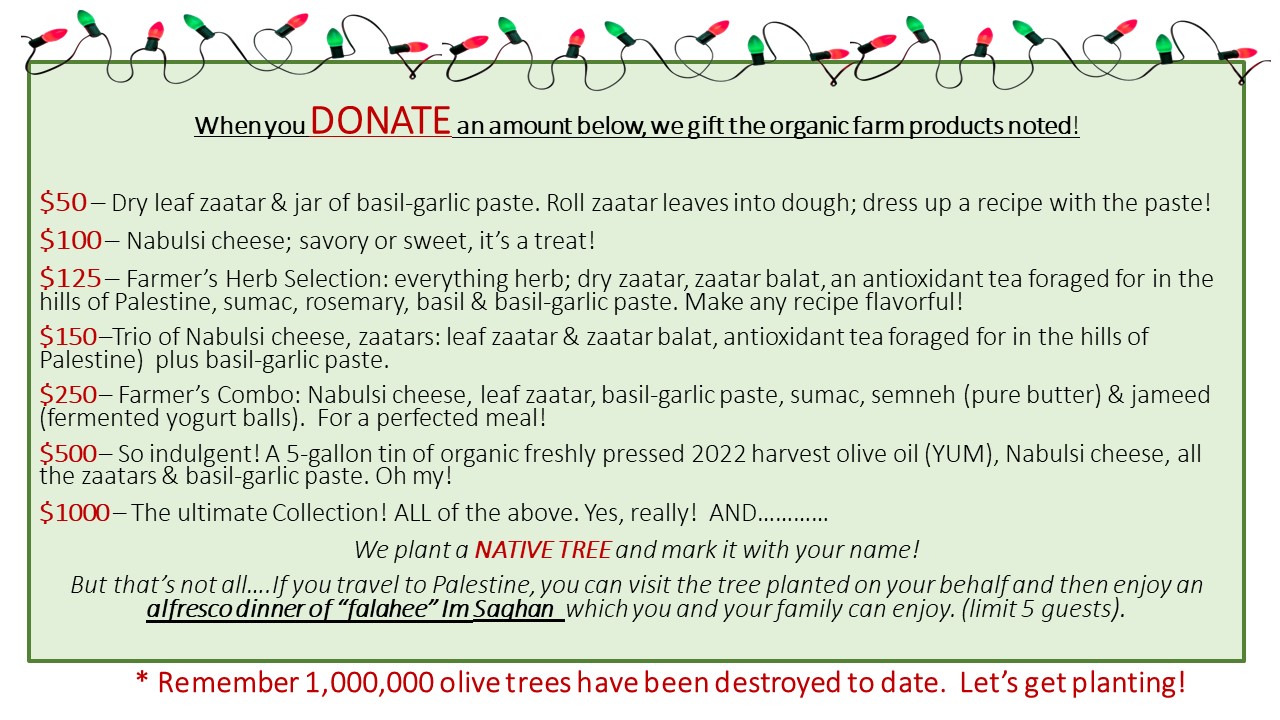 We urge you to mail a check, as this helps us put all of your donation to support our programs without processing fees.
Please send checks payable to Growing Palestine. To make a tax-deductible contribution, please write your check to our fiscal sponsor, PCAP or the Palestinian Christian Alliance for Peace.
Mailing address is:
5673 COLUMBIA PIKE STE 201
FALLS CHURCH VA 22041-2880
Thank you for your support!